duci
Forum Admin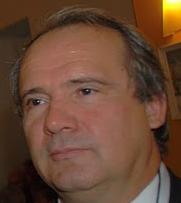 210 Posts
Posted - 08/03/2005 : 07:10:36
---
Since 25 years I try to process experimental data. With some success I hope.
I have started a presentation of my tools at: You must be logged in to see this link.
However it is only recently that one can reasonably gather enough resources.

For the students I have chosen the MINGW package and attempted to write a simple IDE with however sophisticated syntax colouring, derived from CrystalEdit.

In order to save space, for the beginners, the compilation output is a file named FOR000.EXE, CPP000.EXE or PAS000.EXE, located in C:\Temp.

Software libraries:
For FORTRAN PC-SSP, SLATEC,DISLIN, along with some prototypes by myself: some numerical methods (didactic), least squares fitting, spectrum fitting (not from NR), smoothing, Fourier deconvolution (unfolding) with Tikhonov parameter, etc.

For the Free Pascal compiler the above prototypes were adapted (WinBGI and WinAPI32 graphics).

Of course for C-C++, the prototypes above are available (Dislin, WinBGI, WinAPI32 graphics).

I derived from Visual MINGW an environment for advanced users, with OPENGL, GNU GSL, and WinAPI32, WinBGI. It accepts projects and make. Good for large projects.

Of course, other pads may be used, but in this case, the classical pattern is modified in order to
- Save space on crowded computers in the Class computer pool.
- Have an advanced syntax colouring , including for WinAPI32 keywords (types, functions and constants).
- Beginners do not have to open projects, create directories, find icons, etc.
---
Prof.Dr. D. Ciurchea