duci
Forum Admin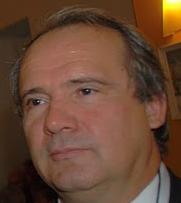 210 Posts
Posted - 09/21/2005 : 14:39:06
---
This list is based two articles by Dr. Kenneth E. Knight in DATAMATION:
"Changes in Computer Performance", Sept. 1966 and "Evolving Computer
Performance 1963-1967", Jan. 1968.

His study evaluated cost vs performace and is not necessarily meant
to be a history of the computer.

His criteria for inclusion to the list were:
1. General purpose USA digital computers;
2. One configuration chosen of memory size, IO, arithmetic and control;
3. Important modifications affecting performance added at a later
date considered a separate computer.

AFCno refers to a serial number which will be assigned when additions
to the list have ceased. For now an (*) will denote a machine not
on the Knight list.

KEKno refers to the serial number assigned to each computer type
by Dr. Knight.

The dates of introduction are defined as that when the completed
computer passed a minimal acceptance test.

The list was extended beyond 1967 to 1971 by tables in THE INTELLIGENT
MAN'S EASY GUIDE TO COMPUTERS by A. N. Feldzamen.

I have added some which may or may not fit Knight's criteria or were
unknown to him and have attempted to continue the list past 1971.

Thanks for additions and corrections: Tony Duell, Jan Matteson,
Niels Elgaard Larsen, Wayne Hathaway, Jim Frost, Wayne Jefferson Frost,
Bill Fisher, Matthias Neeracher, Matthew Jude Brown, John Hascall,
Peter L. Wargo, Dave Schaumann, Peter Sheriff, Marty Lyons, Steve
McKinty, Dave Matuszek, Charlie Gibbs, Rick Kelly, John Howard Osborn,
Zebigbos, Adraian LeHanne, Tim Buck, Billy D'Augustine, Rick Smith,
John T. Jensen, Nelson Bishop, Arun Welch, Joel K. Gallun, Guy Harris,
Mike Matthews, Richard F. Druskel, Billy Jean Horne, Emilio Millan,
Michael Brouwn, David Brooks, Ric Werme, Roger Ivie, Carl Lowenstein,
Bill Higgins, Rupert G. Goldie, Koen Holtman, Dick Porter, Art Evans,
Kimmo Ketolainen, Laurence Press, Greg Lehey, Bill von Hagen, March
Eichin, Peter Card, Pierre Uszynski, Ian Phillips, John G. Dobnick,
martinha, Jim Ellingsen, Eric J. Werme, Laurence Coombes, Mike Tighe,
Charles Lasner, Ethan Dicks, Andreas Meyer, Tig Stone, Mike Whitaker,
Don Stokes, Greg Argendele, Peter da Silva, Derek Tearne, Scott Kennedy,
Pete Favelle, John F. Carr, ted@nmsu.edu, Dik T. Winter, Anders Andersen,
Anthony E. Siegman, William K. Glunt, James Birdsall, Vadim Antonov,
Tom Van Vleck, Tobias Koehler, Lupe Christoph, Bill Vermillion, Richard
Shetron, Damon W. Atkins, Chuck Collins, Jyrky Kuoppala, Erkki Ruohtula,
John Newman, Philip Arny, Gordon Buxton, William Joseph Sharp, Frank
McConnell, Christian Wiesgerber, Jonathan Hendry, John Whitmore,
Vladislav Dembskiy, Mike Tiller, Frank Hecker, Nolan Hinshaw, Clive
D.W. Feather, Joe Glenski, John Nettleton, M. Frampton, and to everyone
I may have missed.

Additional edits and corrections made by Jared Trees, especially for models dated 1993-2003:

NOTES: (1) This list now contains (with edits) around 1,543 (somewhat) distinct
models & types of computers from the late 1930's through 2003! Note that the original
Bruce Watson list had 1,015 somewhat distinct computer models.

(2) This list (as of 1993 models) tends to exclude server-class computers as it is
difficult to find complete historical information on such machines. This also includes
many modern supercomputers which are generally built around massively-parallel server clusters.
Notable exceptions will be listed.

(3) This list only includes select Apple PowerPC-based Power Macintoshes that either
have different versions of the PowerPC processor or are a significant change in
processor speed (at that given point in time). Feel free to redistribute this list
with *all* Power Mac models if you like, just give credit to all previous authors
and sources!

Sources:
Apple Spec Online- <You must be logged in to see this link.
"Chronology of Workstation Computers" by Ken Polsson- <You must be logged in to see this link.
"The Sun Hardware Reference" (FAQ) by James W. Birdsall
"SGI Advice & Info Centre" by Ian Mapleson- <You must be logged in to see this link.
"The BeOS Bible" by Scot Hacker, Bortman, Herborth, et al., 1999
"Computing Dictionary: The Illustrated Book of Terms and Technologies" by Ronald D. Kobler [publisher/ed.-in-chief], 1996
"The Iron Age 1945-today: The Entire History of Supercomputing" by Kip Crosby, Forbes Magazine ASAP, 1999
<You must be logged in to see this link.
"High Noon: The Inside Story of Scott McNealy and the Rise of Sun Microsystems" by Karen Southwick, 1999
"SGIstuff : Timeline" by Gerhard Lenerz, 2001 <You must be logged in to see this link.
"HP/Works - HP Technical Computing User Group (Dec. 1997 Newsletter)", 1997
<You must be logged in to see this link.

*J.F. Ptak Books, Maps & Prints -- Computer Chronology

*Computer-Archiv Index [German]
*Computer-Archiv Index [70's] [chronological order]

*Old-Computers.com

"A Brief History of Lisp Machines"

NASA -
Computers in Spaceflight: The NASA Experience - Chapter Four - Computers in the Space Shuttle Avionics System - Evolution of the shuttle computer system
Computers in Spaceflight: The NASA Experience [4-3]
STS-49 PRESS KIT (May 1992)

Science Museum - Collections & Research - Treasures - Mathematics and Computing : Pilot ACE (1950)
Australian Computer Museum Society - Timeline - International and Australian computing history
klabs.org [PDF file]
Vinterskole 2002 notes (Norwegian) [PostScript file]
Multics glossary (L)
Bull Computer History : Datanet-355
Brian's Collection of Vintage and Old Computers (Grundy Newbrain Models)
Altair 680b & 8800 Microcomputers
Computer Closet Collection - Osborne Executive
A Revolution in Business Computing : hp NonStop technology (Tandem info)
Fault Tolerance In Tandem Systems [PowerPoint presentation file]
Compaq NonStop Products 25 Years of NonStop Computing: How to Succeed in Enterprise Computing [PDF file]
25 years of GEC 4000 series, 50 years of british real-time computing by Andrew Gabriel (1997)
The As-Yet Unnamed Computer Museum - NEC PC-8201A

Larry's Commodore Pages - The Commodore 8-bit Family
Pelikonepeijoonit.net - The Arctic Computer and Console Museum (Telmac TMC-600)
Steve Cooper's Home Page ; (Click "magazines" tab)
The Obsolete Computer Museum (AT&T 3B2/300)
Interdependence and Adaptability in the Evolution of Workstation Manufacturers, 1980-1996 [PDF file]
Martijn Kruger's Computer Collection (COMX 35)
BeeJay's Compukit UK101 home page, 1998
"BESM-6 Nostalgia Page" by Leonid A. Broukhis, 1997
"MINSK-2 (-22, -22?, 23) "
"Aceadvanced.org : Acorn Communicator" by 'Matto and Buggy', 2001
"Aceadvanced.org : Dick Smith VZ-200" by 'Matto and Buggy', 2001
"ANTIC Magazine", VOL. 2, NO. 4, July 1983, p.109
The Atari Mega ST Personal Computer System (Technical Specs, 1989)
ClassicCmp - Classic Computers Mailing List (Mail Archive- "The list", July 1997)
"The Education of a Hacker" by Erik E. Fair, 1998
Amiga Auckland, Inc. - The Amiga A2500
"Great Microprocessors of the Past and Present (V 12.3.0)" - Appendix B: Virtual Machine Architectures - UCSD p-System: Portable Pascal . . . .
Rhode Island Computer Museum
Modcomp Corporate History
An Invitation to Computational Group Theory by J. Neu [PostScript file]
"Minicomputer Operating Systems" by Jim Mooney
susA's - Computergeschichte - COMPUTER VOR 1960 [German]

Unisys History Newsletter -- Vol. 4, No. 2, Aug.2000, "The UNIVAC 418 Computer" by George Gray
"The State of Computing in 1962" by Yu Liang [Cached by Google]
"Hughes GAR-9/AIM-47 Falcon" -- by Andreas Parsch, 2001; Directory of U.S. Military Rockets and Missiles -- AIM-47
"Convair F-106 Delta Dart" , Aviation-Central.com
"Remembering The Significant Contributions Of Dr. Glen J. Culler" by Roland F. Bryan (1995)
"PDP-11 Simulator Configuration"
"Burroughs Corporation Records" , Paoli Area Divisions Records, 1949-1977
"Ferrite Core Memory Block" Computer Museum of America
"Florida St. Univ. - Academic Computing and Network Services - ACNS Supercomputing Gallery"
"alt.sys.perq newsgroup"
"Big Iron" - 100 Giant Computers Before 1956

* -- Highly recommended site

See also:

The Antique Computer [On-Line Documents] page
by Ed Thelen; it has some great historical information on many old computers, much of it based
on early surveys by the U.S. Army Ballistic Research Laboratories.

The one and only Top500 Supercomputer Sites web page, which contains current and historical lists of the Top 500 fastest (in terms of floating-point operations) computers in the world.
---
Prof.Dr. D. Ciurchea