duci
Forum Admin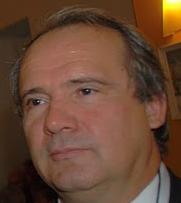 210 Posts
Posted - 11/25/2005 : 15:18:43
---
quote:

---

Originally posted by duci

Belene delayed by Greens 23 November 2005

Environmental groups have succeeded in challenging the Bulgarian government on the planning process for the Belene nuclear power plant.


---



International Call




No to nuclear reactor EPR, Yes to energy alternatives


Despite a huge nuclear overcapacity and even though it is becoming urgent to develop a new energy consumption management and invest in renewable energy, the French Government has asked EDF to build a new nuclear reactor, EPR (European Pressurized Reactor), in Flamanville (Manche/ Normandy). The French nuclear energy lobby is trying to brush aside any type of alternative by presenting the public with a fait accompli and by imposing the substitution of existing capacities for EPRs (European Pressurized Reactor) in the future.

However, it is obvious that choosing EPR is a wrong decision from all
aspects :

- Energy : France doesn't need a big centralized electrical production capacity for the next decades. Nuclear energy represents only 15% of French
final energy consumption and 3% of the world's. It is not a solution to reverse climate change either.
- Economy : this extremely expensive project (billions of euros) will delay the necessary redeployment of the French industry without addressing its difficulties.
- Social aspects : the increasing demand for renewable energy will help create many more jobs (up to 5 times more) and will be more adapted to the
future than nuclear energy. For the same investment, a wind power program would lead to twice the amount of electricity production, for instance.
- Environment : EPR is not providing any response to the safety, security and waste management problems which will burden future generations.



Because we refuse the perpetuation of nuclear threat on the planet ;


Because we deny the French nuclear lobby the right to impose a new reactor on us (French people and the rest of the world) ;


Because we reject the confusion between state service to the public
("service public d'état") and lobbying ;


Because we know this useless investment will end up as a burden on consumers and future generations in France and elsewhere;

Because we want a future made of clean and renewable energies ;[/*]




Together, let's say NO to the EPR !



We sign the Call against the nuclear reactor EPR and we join for the Cherbourg anti-EPR rally (*) of April 15th - 16th, 2006 . This rally will also be an opportunity to commemorate the Chernobyl 20th anniversary together.

(*) Gathering on the initiative of the Regional Collective of Normandy and West of France "EPR, no thanks, neither somewhere else, nor here! " and of the french Network " Go out of the nuclear power" (Réseau "Sortir du nucléaire").

NGOs, groups, personalities, trade unions, political parties, send your signature quickly :
- By mail : contact@stop-epr.org
- By fax : 00 33 4 72 07 70 04
Groups : sign and don't forget to specify your country.
Famous people and personalities (scientists, artists, politicians...) : please sign your full name and specify your precise title.

You must be logged in to see this link.
---
Prof.Dr. D. Ciurchea